I thought it would be interesting and fun to illustrate some young people practicing their music in their isolated bedrooms, basements, and garages the way so many of us have. Some may be dreaming of rock and roll super-stardom, others inspired by an artist that spoke to or challenged  them, or maybe because music is the only way they have found to effectively express themselves.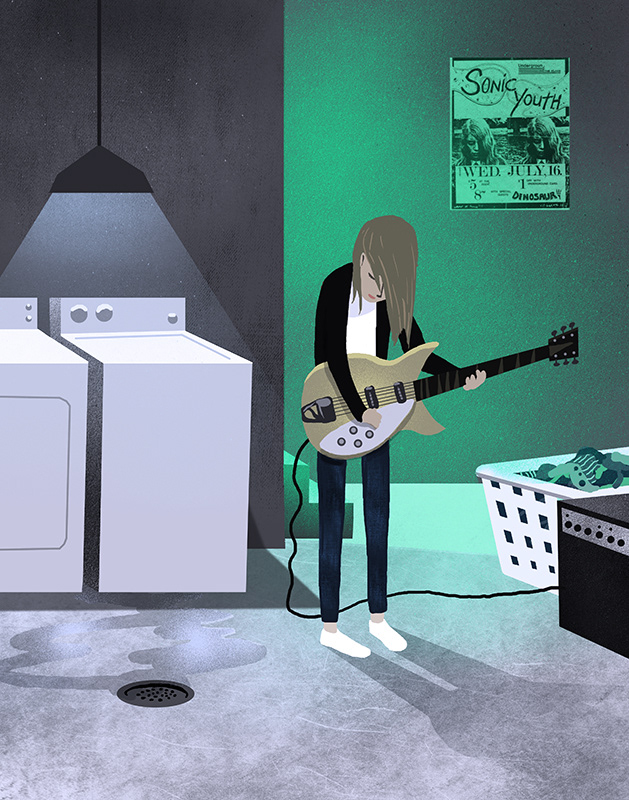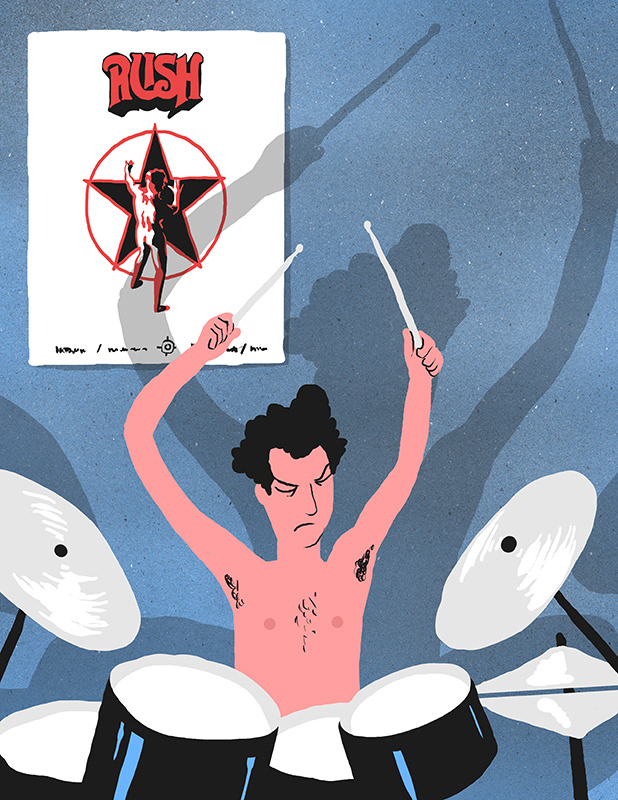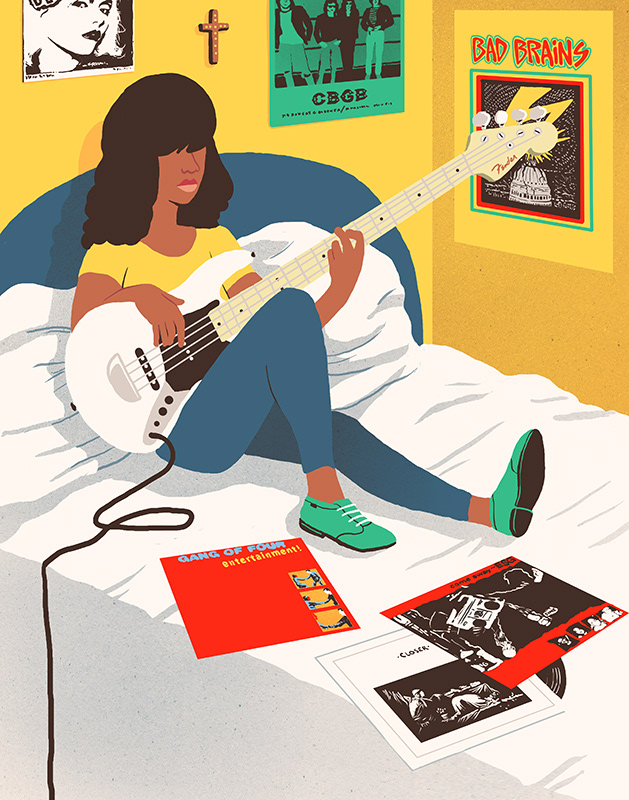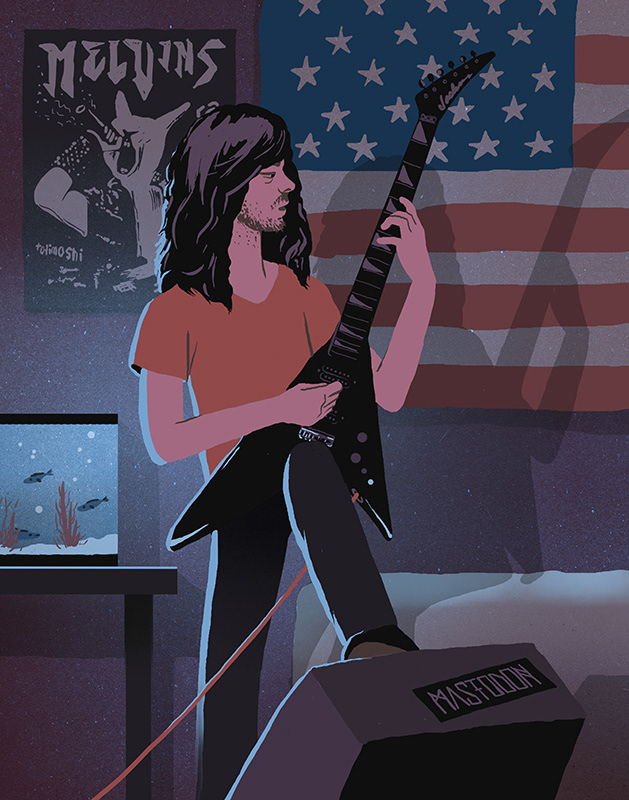 Stuff that was used that isn't mine and credits where possible:
Sonic Youth gig poster
Gang Of Four
Entertainment!
album cover by Jon King and Andy Gill
ESG
Come Away With ESG
album cover
Joy Division Closer album cover by Peter Saville
Bad Brains design by David Lee Parsons
Ramones C.B.G.B. Handbill, 1975
Blondie poster
Ween "Boognish" icon
Madvillain
Madvillainy
design by Jeff Jank
Melvins poster design by Lucky Bunny
Mastodon logotype